Your full-service pension plan provider.
Cash Balance Actuaries will help you make the sponsorship and administration of your qualified retirement plan as cost-effective and hassle-free as possible. We specialize in: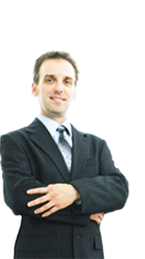 Designing and drafting new Cash Balance, 401(k), Profit Sharing, and Traditional Defined Benefit Plans

Annual third party administration for all of the above types of plans

Pension consulting and related projects such as preparing distribution paperwork, IRS submissions, PBGC filings, estimated contributions, projections, plan amendments, restatements and more


Recent News
Why Your Small Business Should Consider Implementing A Retirement Plan Program

Posted by Corey F. Schechter | Mar 10, 2017...

Minnesota Society of CPA's asked James Sampair Jr., a financial adviser at Morgan Stanley Wealth Management to help their members better understand cash...

Am I A Good Candidate?
Answer these questions to see if your company should adopt a plan

Ideal Case Studies
Read about our most common clients
Do these examples remind you of your business?